Games, music, television and film, doomsday plots to take over the multiverse or destroy it trying, whatever.
Whilst cleaning my harddrive, I stumbled across an old favorite of mine,
Spelunky
.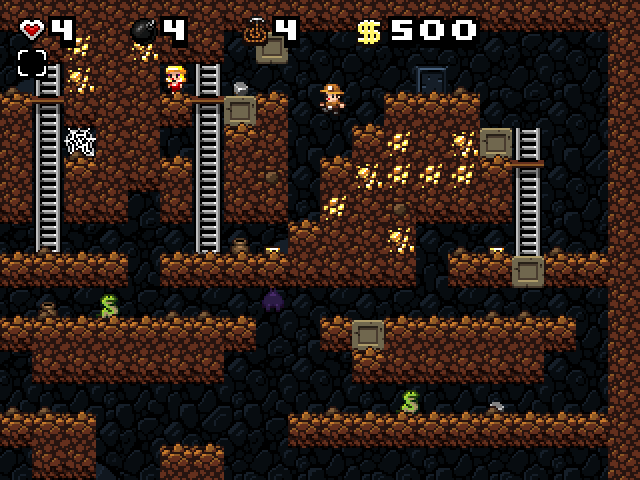 I quickly remembered why I stopped playing, as the game is absolutely unforgiving. Nonetheless, in spite of its roguelike-like background, most any death, of which you will suffer many, is likely due to player misjudgment. The randomised nature of the dungeons similarly enforces understanding of game mechanics rather than memorisation, particularly in contemporaries such as I Wanna Be the Guy. Evidently there is an enchanced port for the Xbox 360 which I would almost certainly try if I had one.