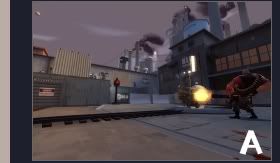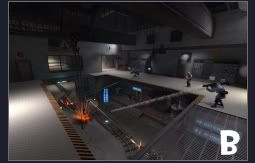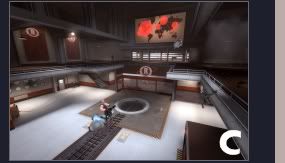 pl_waste_b1
(Hot Tug-O-War Action!)
by Eric "Icarus" Wong
Download from FPSBanana
(55MB uncompressed)
Download from TF2Maps
(55MB uncompressed)
Objective:
Escort the payload to the enemy base. Stand near the payload to make it move.
Other Notes:
Both teams can push the cart. The payload moves faster as more teammates stand near it.
INSTALLATION:
Unpack the contents of the .rar into your \tf\ directory. Keeping the folder system intact for both clients and servers will assure that the quick list thumbnail will be successfully uploaded to clients.
FILES:
pl_waste_b1.bsp
pl_waste_b1.res
menu_photos_pl_waste_b1.vtf
menu_photos_pl_waste_b1.vmt
menu_photos_pl_waste_b1.vtf
menu_photos_pl_waste_b1.vmt
readme_waste_b1.txt
Special Thanks:
http://www.tf2maps.net
-- for all their support and feedback
GrimGriz -- for allowing me to use his server to test Waste
Z33W13R -- For making the grey skinned bomb cart